Gone are the days of sharing your creative hobbies online and gaining an ego boost of Likes for a few hours until you are thinking about the next post. By following the steps below, you can literally turn your Likes into Cash and cool art, fashion and design products with miPic and withdraw your commission to Paypal.
Step 1
Assuming that you have already created an account (if not, we are just gonna take five wait for you do that NOW). Sign up here www.mipic.co or get the iPhone app
Ready? Good. So lets take you through the whole process that follows, step by step. Don't worry, it's not gonna take more than a couple of minutes until you're going to be able to start selling your art & photos or creating your own awesome products.

Login to your account, click our logo in the footer and start uploading your own art (we know you are not a thief, but always make sure you own the image, copyright for the artwork).
Next, you have two choices, to share and sell or create your own. You can make images private and save them for later, but for now lets assume you want to sell a picture publicly. Take a photo, or choose one from your Camera Roll.
Step 2
Upload your artwork, give it a title, add the keyword tags and categorise it in a Theme. NOTE: You don't need to use the #hastag symbol, just type a word then hit enter. You can give your image a location via Google Maps, where you took that shot/ designed the artwork. When you're done, hit the "Save" button and your image is ready to share on social channels and be printed on miPic products.
Step 3
Make sure you let your friends and followers know that you've just became a miPic artist and your art is now available to purchase on hand crafted products. Every public sale gets you commissions of up to 20%, so make sure you shout about your gallery on every social network. Save previews to Pinterest and don't forget to link back to your images and products on miPic.
Share to Twitter – Select Twitter then your account and send a Tweet to your miPic image or Profile.
Share to Facebook – This is a bit more tricky, you'll need to Copy and Paste the message above from your Tweet, or your  Facebook post will be blank.
Share to Instagram – Share your profile on IG with millions of people who can check out your gallery. Let them know you are on miPic and don't forget to add #LOVEMIPIC #miPic to your posts along with other popular tags related to your photo.
We hope this little tutorial helps you get started and on your way to turning your Likes into cool products and earning from your creativity. If you have any questions, please give us a shout via the feedback form on our website or email [email protected]
What are you waiting for… Become the Artist and start selling your pics at www.mipic.co 🙂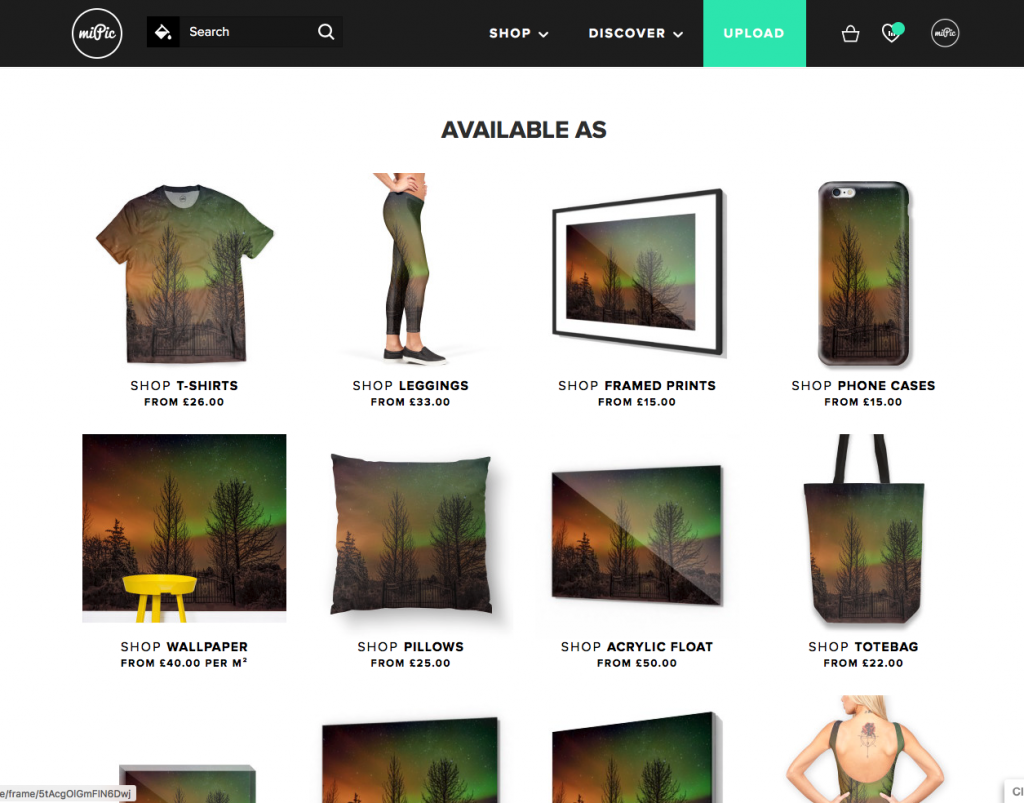 You might also like