Let's raise our creativity to those men in our lives who have answered all our calls and emptied all their pockets for us. It's time to give a little back. So why not this year get your Dad something more original than a tie and get him something he can use every day..
miPic team have rounded up two every day products that he can use whilst answering your phone calls, or rest on whilst watching the World Cup this Summer.
If your father's a tech man he'll love our phone cases that are made using tough plastic and the best heat printing technology to make the image you choose really pop out! And if he's a football or movie fanatic he won't want this pillow to leave his side. Trust me.
Let us know what you think in the comments and have a great Father's Day on Sunday!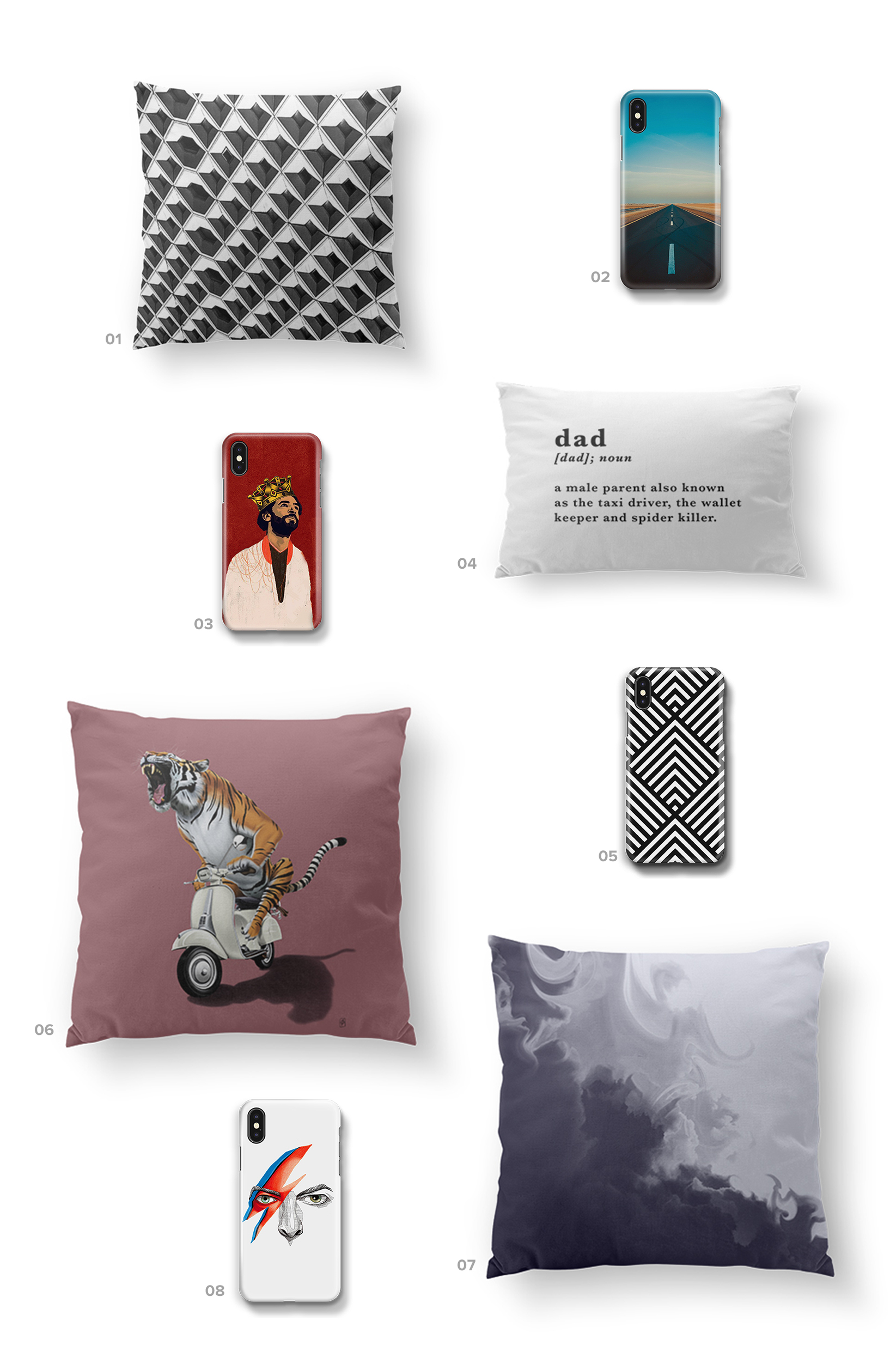 01. 'Abstraction' pillow by thearchgrammer
02. 'Destination Infinity' phone case by shuttertilflah
03. 'The King Mo Sarah' phone case by omarelsadat
04. 'Dad' pillow by JoyofType
05. 'Noir' phone case by ChaiAndChips
06. 'Rooooaaar!' pillow by Rob_Art_Animls
07. 'Graphic #27 – Misty | Grey Pillow' pillow by Nephelys
08. 'David Bowie Ziggy Stardust' phone case by ArtDecor
For more gift ideas click here or visit our website at www.mipic.co