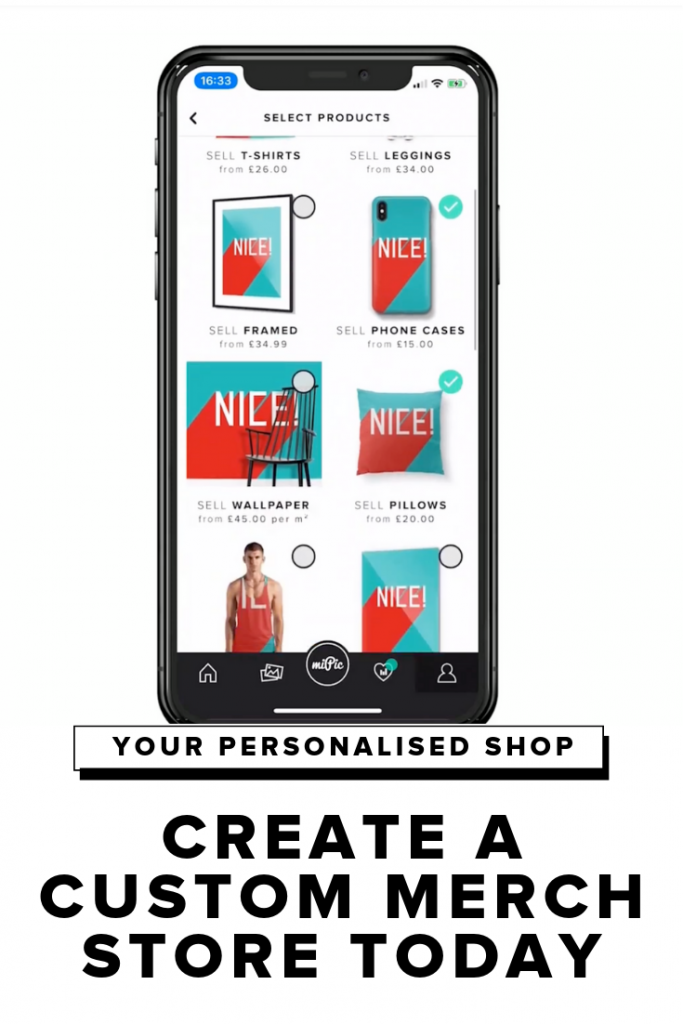 Today is an exciting day as we launch miPic's new seller tools that give artists total control in how they customize the products in their miPic store. Simply put, just turn products on and off to suit the style of your artwork and photographs.
How will this update help you sell more in your miPic store?
Have complete control over what you sell your artwork as
Being an artist is about creative expression and freedom. miPic wants to continue to support your ability to control how you sell your art and this starts with allowing you to pick and choose which products to sell.
What does that mean?
It means if you create a design that you envision as a cool phone case and only as a phone case, you can offer your fans just that– and disable the remainder of our 12 miPic products! Our new seller tools allow you total customization and flexibility.
Run "limited time" offers and campaigns
We want to give you the tools to get creative and turn your miPic store into a full-blown business. The new seller tools allow you to offer exclusive designs on select products to keep your audience engaged and expand your reach. Perfect for social media giveaways!
Manage your shop's branding
Brand management is important to every artist, photographer and designer. The update to our platform allows creatives to keep their shops consistent: whether you want a wall art store or a lifestyle shop, you can create it at miPic.
Here's a walk-through of miPic's new seller tools!
If you already have the miPic app, don't forget to click 'UPDATE' in the app store to get access to the new seller tools! If you don't have the app yet…
You know what to do 😎