We're excited to welcome Chad Knight to miPic as one of our newest artists. Chad is more than just a freelance artist: he is the Head of 3D Design at Nike and not so long ago retired from an exciting career as a professional skateboarder that ran from 1998-2011. Nowadays, when he isn't working for Nike, his unique artwork is enjoyed by people around the world and can now be purchased in his miPic store.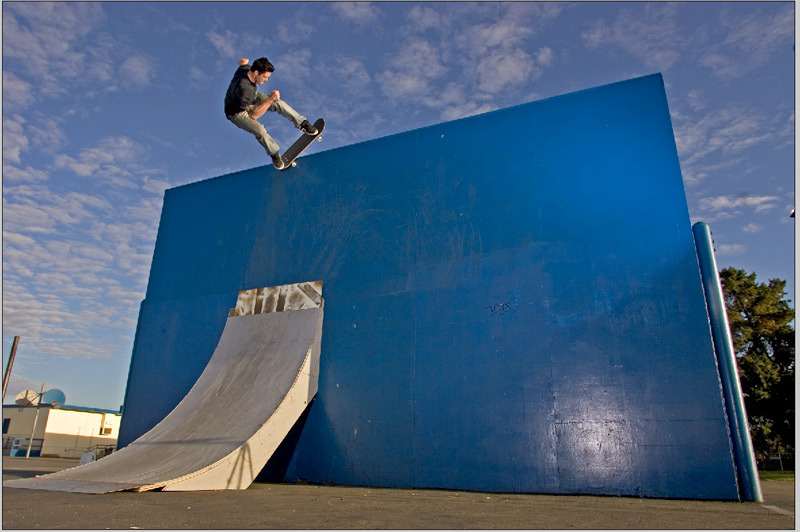 Lets get this interview started!
miPic: It's a pleasure to have you Chad! When did you first start making art? It doesn't seem like a straightforward transition from Skateboarding.
Chad: My art career actually started later in life at 37 when I was hired by DCShoes for artistic visualization and design. My career as a professional skateboarder lead me to starting my own shoe line with Osiris at the age of 20 which accidentally inspired me to become incredibly passionate about sneaker design. The world of professional skateboarding is tough on your body and working for DCShoes was a smart career transition. DC needed a 3D and CAD designer, so I taught myself those skills as a matter of necessity which opened my mind to a world of engineering and visualization. Skateboarding lead to footwear, footwear lead to 3d, 3d lead to art!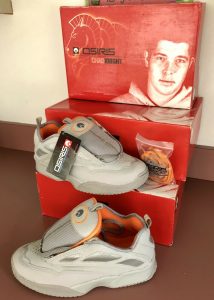 M: Were you always interested in 3D art specifically?
C: 3D was the first medium that struck me as 'incredibly impossible' for a lack of a better term. It had the most wow factor of any art medium and I was drawn to it from a young age.
M: What's the artwork you're most proud of and why?
C: I'm proud when my art connects with someone and they tell me how much it means to them. Alicia Keys tweeted one of my pieces which was a highlight for me. I'm most impacted when women of under represented ethnicities in art tell me they love my work. My art showcases what I call 'ethnofuturism', a world where we celebrate what makes us beautifully unique.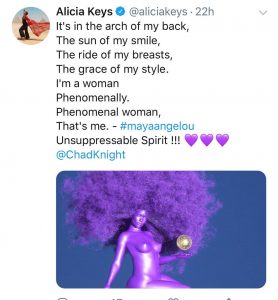 M: Do you ever plan to transition into full time freelance art?
C: I'm open to becoming a full time artist it but I'm primarily fuelled by the challenges of working with 3D in a team environment.
M: Do you have any dreams of where you'd like to take your art?
C: I'd like to go deeper in both mediums- physical and virtual. I'm currently working on turning a few of my pieces into large water sculptures and immersive experiences.
M: What's An artist that inspires you and why?
C: Virgil Abloh, for being a disruptor.
M: How long does it take you to create each piece of artwork?
C: Each piece usually two days from start to finish, I'll start working around early evening and the piece will be conceptually complete by the time I go to bed. The following day after work I'll add the finishing touches, like small details, hidden symbolism and clean up the image.
M: what programs do you use? How did you learn?
C: Cinema4D and Rhino are the programs I use, and I learned everything I know by watching Youtube videos
M: Advice for upcoming artists on how to turn their passion into a full time job?
C: Don't try to make it a full time job and it'll become a full time job. Your passion will fuel your success.
—
Want more of Chad Knight? Support his 3D Artwork and stay-up-to-date with his latest creations here: mipic.co/chadknight