miPic are pleased to announce our latest artist chat is with the effervescent Rosa Picnic. Her mix of artistic styles has enabled her to build a tour-de-force of creativity through her constantly evolving miPic gallery. It has proven extremely popular with customers and the miPic team. Rosa has also been integral in helping us build the miPic artist community by introducing us to other fantastic artists.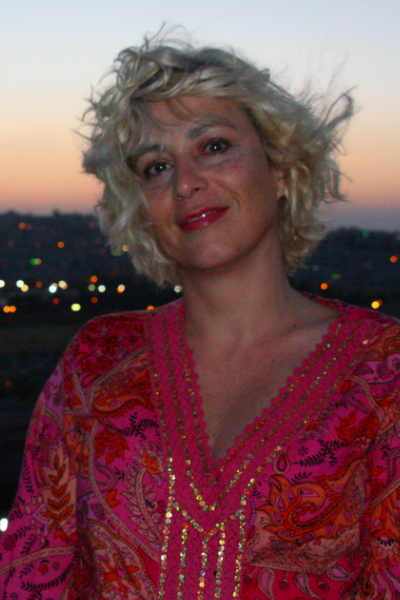 How did you find miPic?
On Instagram, obviously, and I was attracted by the wallpaper product. I went to the site and I was immediately taken by the design and the simplicity of the site. I like good looking sites.
How did you come up with your artist name?
Ok… the truth is I used an app to generate punk band names, and Rosa Picnic says all about what I do. I like to do and try everything in a light approach. Some collages, a little of abstract, then some photo-manipulation. I can't stop trying new things, my next goal is 3D.
Who are your artistic references/influences?
Well I've studied art, I've studied all the art masters, from Hieronymus Bosch to Turner to Picasso. But my first influence was Dali and the surreal. In the last 3 years, since I began creating artworks I was marvelled by the work of the couple Frank Moth. Their aesthetic is impeccable, so I can say making digital collages gives me the thrill of creating with no boundaries.
Where do you feel most inspired to create your work?
Near a PC, just give me some tools. When I am away from my PC, I've started to play with some apps on my phone. So when I'm on the subway, or a break at work I grab my cell and play a little.
What is your favourite social platform?
Instagram. It's wonderful to see so many talented people. I can say I really get inspiration scrolling through my Instagram feed.
Which of your pieces is most meaningful to you and what's the story behind it?
Rise Up, it's simple, striking and powerful, to me. I look at it and think how the hell I managed to do this. Some time ago, I thought I didn't have the capacity to do abstracts. Now it's one of the things I have more fun with, because to me it's about equilibrium, shapes and colours, the hidden meanings I keep to myself.
Who do you dream to collaborate with?
No one, really. I like to have control of what I'm doing, good or bad.
Is creating art / taking photos your full time job? If not, what do you do 9 till 5?
No, I have a quite boring office work, with no chances of doing creative stuff. But life has many challenges and at work I manage to grow other aspects of my life by interacting and helping people.
Who else do you admire on miPic?
Heinz Aimer, (heinzaimer) he can recreate his work always with elegance and unique style, and of course, the very talented Lukas Brezak (surgeryminor) and Rob Snow (Rob_Art).
What music are you listening to right now?
I listen all kind of music but I can say my favourite thing is trip-hop, Portishead, Massive Attack, Radiohead and the one and only, Tricky 'Hell Is Round the Corner'
What  is your favourite food?
Fish
---
Shop our favourite products by RosaPicnic below or check out her gallery here.