Buying a present for any guy, whether it's for family or for a boyfriend, best mate or a secret Santa, can be a tricky endeavour. miPic is here to help you out! We've got a few styles lined up to help you pick the right tee for the right type of guy. Note that our t-shirts fabrics are printed using a sublimation technique for extra definition and colour duration. Each t-shirt part is printed separately and individually stitched up to guarantee a smooth and even print across the whole piece. Enough of the technicalities  – let's move onto our style suggestions.
The trendy urbanite
If the person you have in mind likes the urban look and bold typography, Action Zebra is the designer for him. This Brooklyn-based artist has designed an entire collection based on the names and coordinates of several iconic locations like London, Barcelona and Brooklyn.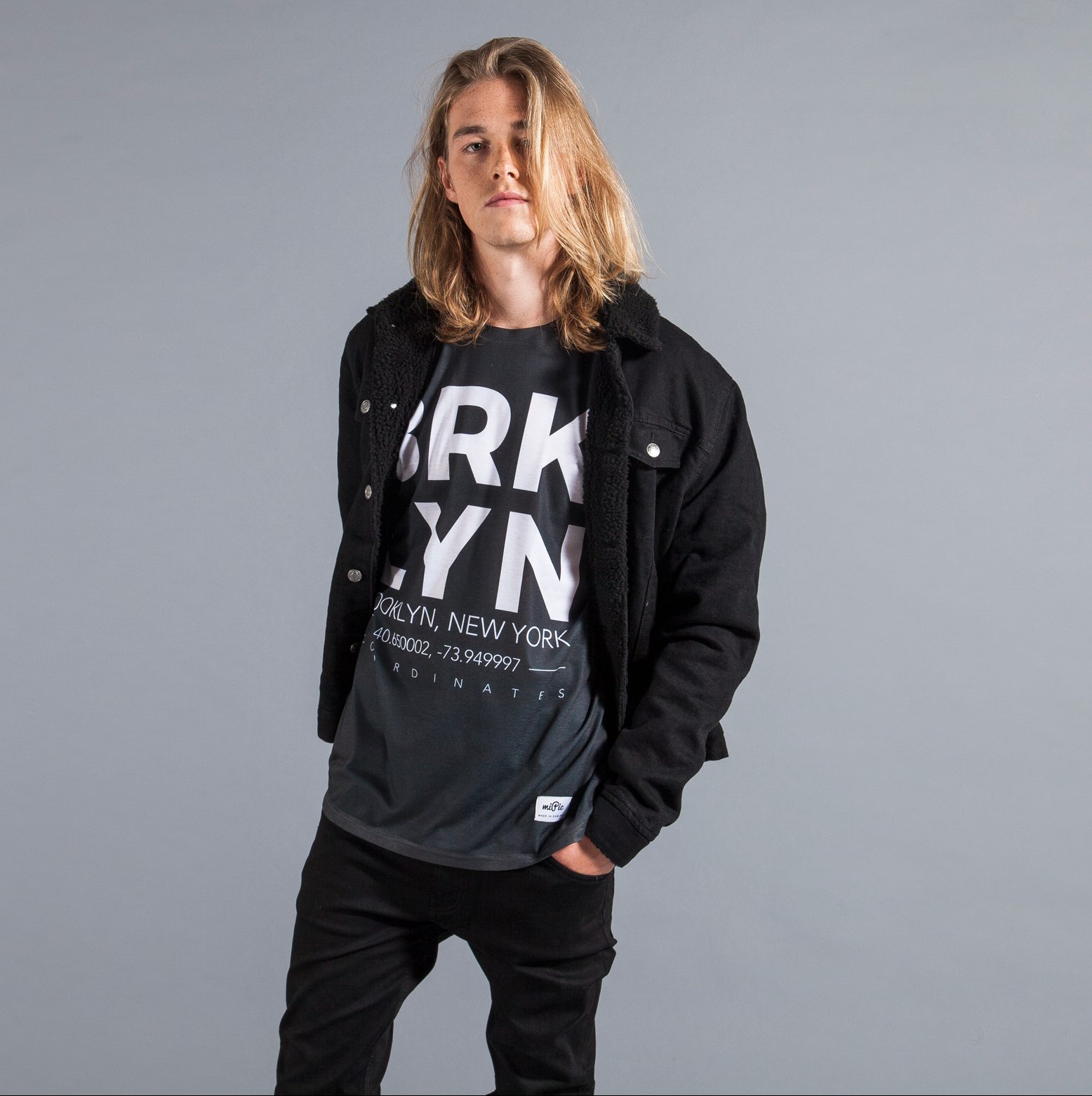 The clean-cut minimalist
If geometry is his thing, designs by Elisabeth Fredriksson is a go to. Fredriksson is a Swedish designer and we can't get enough of her Scandi vibes. Her pattern "Gold and Grey Geo" on the left image below, works exceptionally well on our all-over print t-shirts. We've also got triangle-pattern tees by US-designer Rockett. His design is equally minimalist though it shows a little more colour variation. Both tees are an ideal balance between minimalism and structured pattern.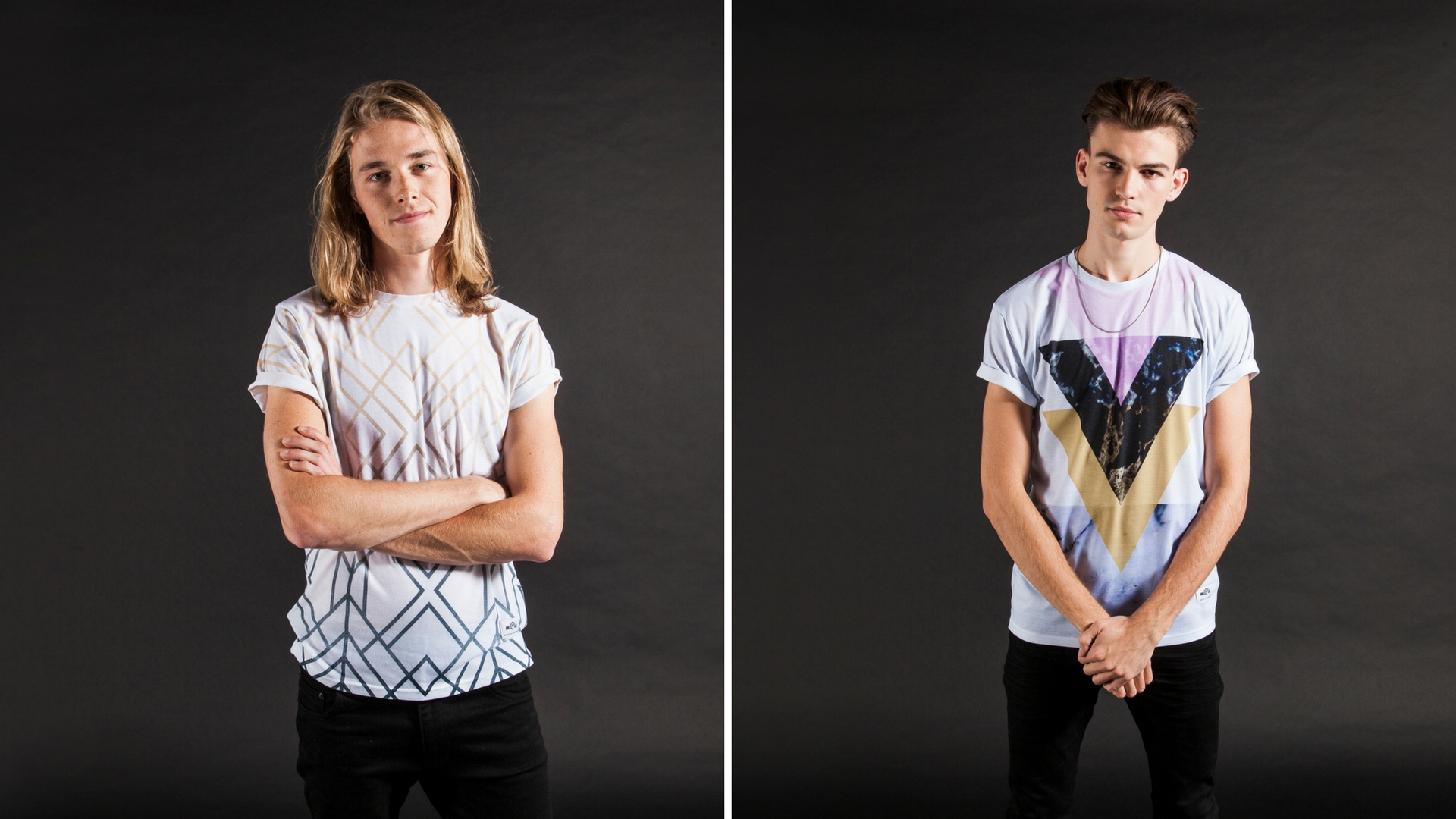 The pattern quirk
We've also got some quirky t-shirt designs in stock for the ultimate pattern lover. Nothing wrong with a bit of eccentricity and we've got just the right thing: a psychedelic/kaleidoscopic all-over print with a pineapple stuck right in the middle. Random? Just a little but you've got to accept a bit of wackiness from now and then!