IT STARTED ON A MARKET STALL
What started for Carl as a hobby during University, became a dream, now it has become a reality.
Carl visited a Sunday market called Stanley Dock in Liverpool during his childhood with his dad and loved the buzz of the place. The people, the open trailers, the market stalls and general hustle and bustle of the warehouse market. He later found himself setting up an art stall at the market in 2008, purely to fund his way through architecture education.
"I looked at the quality of printing, framing and products in art shops and tried to match the quality handmade myself whilst making it affordable for everyone. I was selling good quality personalised varnished canvas's and it became quite popular locally through word of mouth. I enjoyed escaping the long hours of the architecture studio on a Sunday and having fun with people from all walks of life. It taught me that you don't need a degree in business to start one, just a strong work ethic and something tangible that people like and want."
Fast forward 6 years later, Carl was working at a London Architects gaining Chartered status before deciding to take a sabbatical from his career in 2014 to try his hand at launching a  Startup. With a £10k bank loan, Carl gave himself a 4 month survival fund in London to launch miPic in beta and see what could happen. Within 6 months of going live, with no marketing budget, no content or users miPic had seen usage in 70+ countries and Carl found himself pitching miPic, a new Social Photo and Art marketplace to the ultimate entrepreneur, Richard Branson.
THE IDEA
"I always wanted to open a shop or market stall in London to sell my own photos and art, but the commitments of working a 50+ hour week as an architect meant I couldn't dedicate the time to it. Instead, I decided to utilise the little spare time that I had, usually 9pm until 1am to attempt to launch a website. What began as wanting to sell my own photography, became the social concept to enable everyone to plug in their own Facebook and Instagram profiles and sell their pictures or create their own cool print products." Fast forward 2 years, the miPic dream became a reality, Carl and his small team launched the miPic iPhone app and website from a bedroom in Clapham, London.
THE PENNY DROP MOMENT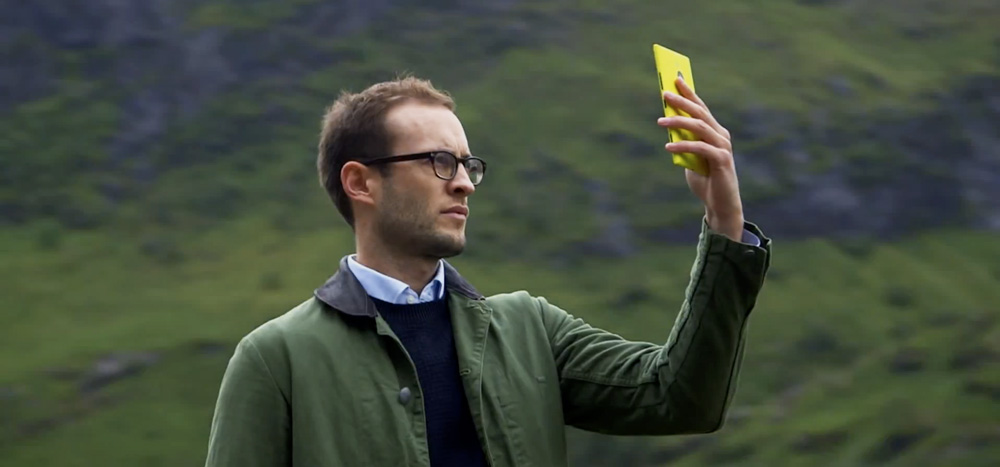 Carl was randomly contacted by an advertising agency and asked to be involved in a Nokia Lumia phone launch commercial. They were looking for a young Architect in London to document how the new phone could be used in the workplace. The team had been developing miPic behind closed doors until they realised this was not just a coincidence, it was a mobile camera launch specifically targeting photographers intrinsically related to miPic. "This seemed surreal! They wanted me in the advert, out of all the gangly, under slept spectacle wearing architects in London to story how we utilise our mobile." A week later, Carl visited Glen Coe, Scotland to film the ad for the new Nokia Lumia 1520 and was embarrassingly pleased with the end result! Watch it here – WHAT'S YOUR STORY
A VISIT TO SIR RICHARD BRANSON'S HOUSE
"April 14 – Heading to Virgin for a Business Plan advice day, turned into a competition entry…. I believe it was fate. "
A rainy April morning trip up to Paddington turned into Carl entering miPic into a startup competition called Virgin Pitch to Rich. 450 company entrees, 20 were shortlisted for a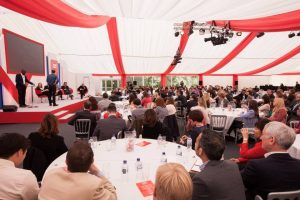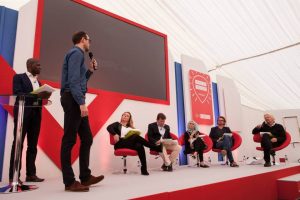 video pitch with 10 chosen to face a public vote. After 21k votes, miPic got through to the final 3 entrees at Richard Bransons house in Oxford, with the small task of a 90 second live pitch to an expert panel, 250 guests and streamed live on Virgin.com. Possibly the most defining moment in our startup story, Carl held his nerve in the Pitch and miPic won the Innovation and Peoples Choice award that day.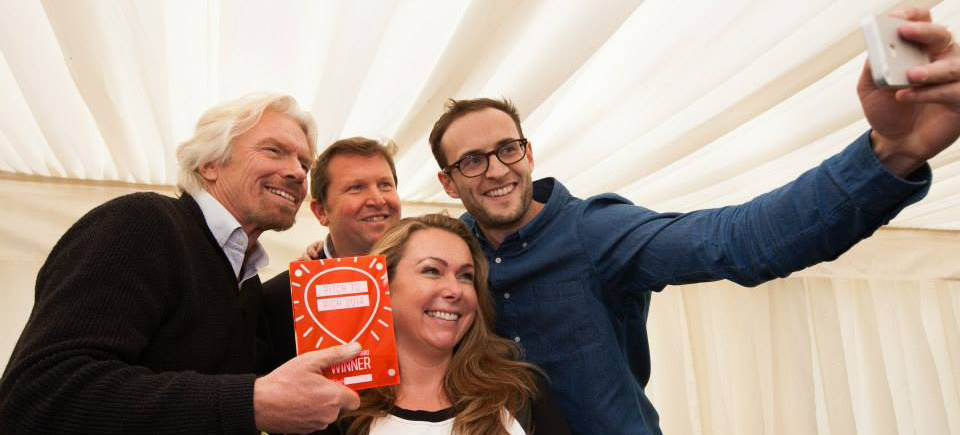 The company received a small cash prize and later gained further funding with a Virgin Startup £25k loan. The ripple affect of winning this competition went on to provide much more value than initially expected. miPic went onto launch a crowdfunding campaign in 2015 with Crowdcube enabling users and the general public the chance to own a equity  in the company. Carl's idea of selling high quality photography from a market stall, moving to London to further develop his idea online, has now become the Social Platform for you all to do so. With users in 160+ countries and customers across every continent miPic aims to turn the coolest imagery on the web into cash for its users and flip the traditional retail model on its head, by creating custom on demand products that pays the average joe on the street for a simple upload.
Visit  www.mipic.co to become the Artist and join a community of creativity today.
"Dreams do come true with relentless hard work, determination and belief in yourself, you can make your own luck." Carl