These days it seems like everyone is balancing multiple jobs and side projects. People who say millennials are lazy have clearly never met the people in our network! Balancing work, a social life, a healthy lifestyle, and a side hustle can be quite challenging. That's where apps come in. Let's face it, we already use apps to optimize our entire lives, why not your work too? We have found the best apps for every type of girlboss out there!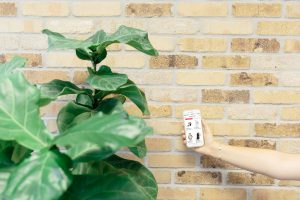 Any fashion blogger worth their salt has posted dozens of OOTD posts on Instagram. The only problem with these chic photos is that the outfits can start to get pricey. Make some ROI off photos of clothes and accessories by using LIKEtoKNOW.it in your Instagram posts. LIKEtoKNOW.it allows Instagram users to "like" photos captioned with www.liketk.itlinks which then triggers an email to their inbox with the 'liked' photo and it's associated ready-to-shop product description and details. Posters of the photo receive commission when a purchase is made through select retailers or if you have an online shop of your own, you can use this app to direct Instagram followers to your shop.
…
For Photographers
MiPic
MiPic is another app that allows you to sell your photos, but with an interesting twist. Customers can purchase your photographs and print them onto a whole range of items. Unfortunately only iOS users can utilize the app, but anyone can access the service through their website. The photographer will be credited up to 20 percent of the sale price.
…